Sleek design
Smooth edges and metal back make the Galaxy Tab A (8.0″, Wi-Fi) comfortable and sleek to hold. At just 360 grams Galaxy Tab A (8.0″, Wi-Fi)was made to go wherever you go.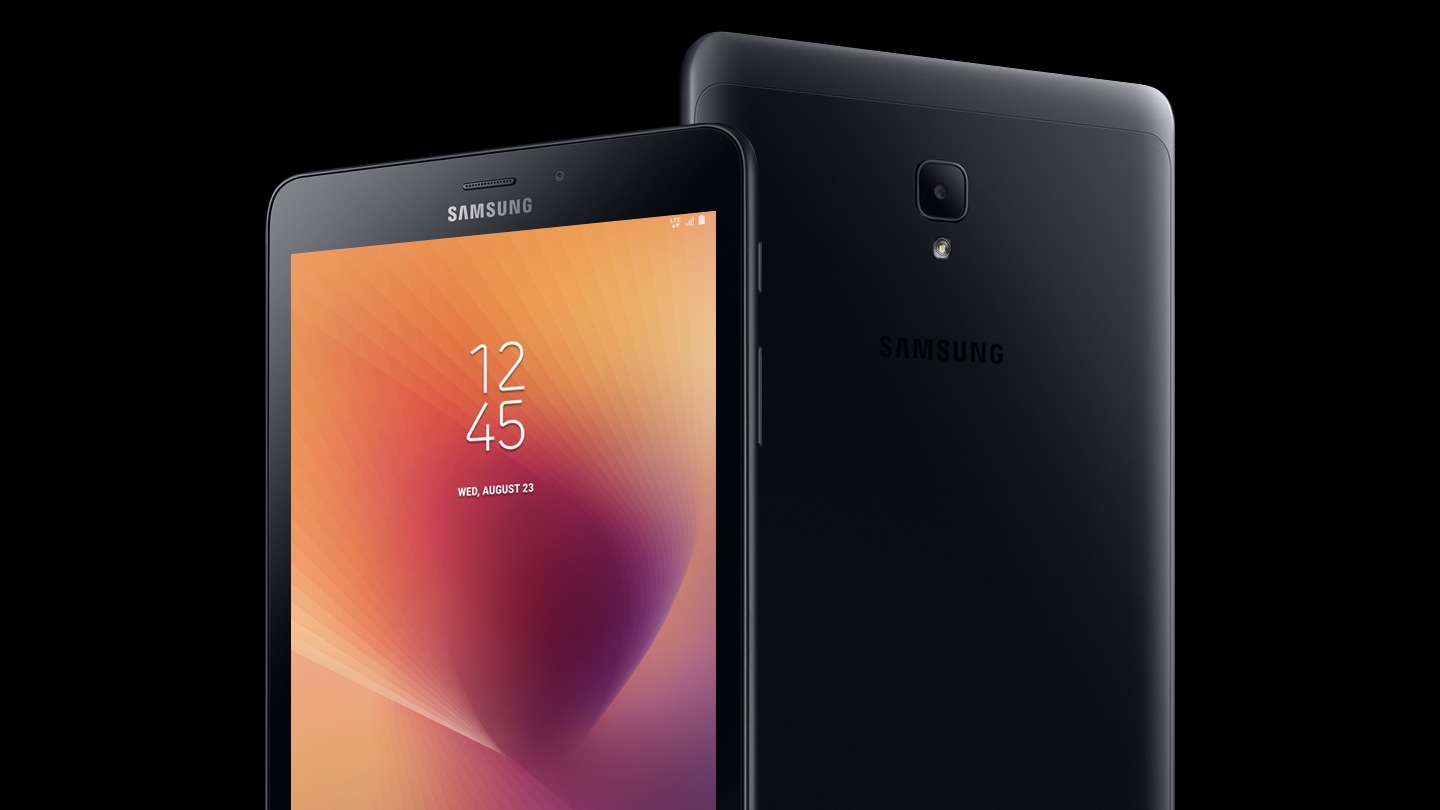 Instantly accessible
With Home Mode the Samsung Galaxy Tab A (8.0″, Wi-Fi) lets you check useful information in an instant. You can view the time, calendar, weather and date while charging. It also features a rotating wallpaper function so you can personalise your homescreen with your own collection of images.
*Charging times may vary according to environment. *The availability of some services may vary upon release. *The charging dock as shown will be made available after product release.
Brighten up your images
Samsung Galaxy Tab A (8.0″, Wi-Fi) features a 5MP front camera and enhanced 8MP F/1.9 rear camera with auto focus and flash support for added precision even in low light. It also comes with an additional settings such as HDR and Pro Mode to add more creativity to your images.
*The featured image is for demonstration purposes only. Actual photos may appear different when taken with the Galaxy Tab A (8.0″, Wi-Fi).
Make every moment count
The easy way to capture memorable images using your tablet. Its intuitive Floating Shutter button allows for improved grip and stability to give you more control when shooting. What's more, you simply have to drag the shutter button left or right to zoom in and out.
Immersive widescreen viewing experience
The Galaxy Tab A (8.0″, Wi-Fi)widescreen display provides an immersive viewing experience. And now, it's 20% brighter~, making it perfect for surfing the internet or watching movies. The optional Blue light filter setting helps to balance brightness and reduce eye strain when you want to enjoy your favourite multimedia content inside or outside.